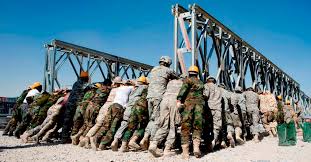 Reality Check: Millions Wasted 'Rebuilding' Afghanistan
Seventeen years of wasted taxpayer money and government mismanagement: millions of U.S. dollars spent on projects to rebuild Afghanistan that have not helped the Afghan people.
In some cases, these projects actually put Afghans in danger.
This is a Reality Check you won't get anywhere else.
A new report shows that the U.S. has spent some $60 million on building totally useless power lines in Afghanistan. The effort, overseen by the army corps of engineers, was intended to help rebuild the country.