Not wise to jump into trade war
— By  | Courtesy: Free Press Journal
June 24, 2022
First Posted on Jun 23, 2022 07:46 am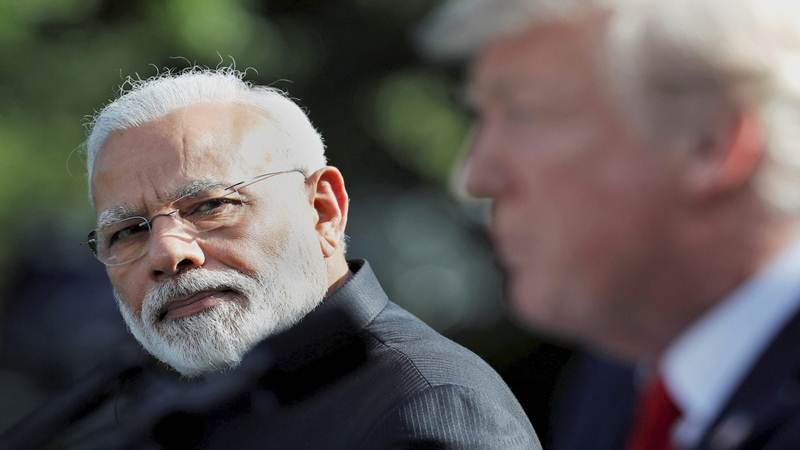 AP/PTI
The showdown on trade unleashed by US president Donald Trump by hiking tariffs on steel and aluminium exported to India and the Indian retaliatory measures with duties on 29 items imported from the US adding up to almost the same value, must be defused before it escalates further. There is no doubt that Trump is rash but his brinkmanship needs to be tackled with tact and diplomacy rather than escalating what is developing into a trade war. The US would lose somewhat in the event of a trade war but India would lose far more with its more vulnerable economy.
There is indeed no need for any bravado and muscle-flexing against a country that is the country's second biggest trading partner. American trade action has been far more severe against China but the Chinese have been threatening retaliation but are being circumspect. Senior officials of India and the US are slated to meet in New Delhi next week and the Indian government could have waited before announcing retaliatory steps. If India's new-found toughness has to do with the recent summit between China's Xi Jinping and Prime Minister Modi, it is not something to gloat about.
The items on which India proposes to levy higher import duties on US are apples, almonds, walnuts, lentils and certain steel products. The Modi government has, however, spared motorcycles with engines higher than 800 cc since Trump had intervened on behalf of the manufacturer Harley-Davidson sometime ago. That these hikes are due to take effect on August 4 leaves scope for revision in the course of Indo-US trade talks. This is indeed not the best of times for Indian resilience. The rupee has been depreciating for quite some time now because of trade deficit and higher current account deficit. The support from the foreign inflows is also waning because of higher stock market valuations, hardening of interest rates in US and also money tightening news from the European Union.
Predictably, a trade war would further weaken the currency value against the US dollar. Trump is a hard nut to crack and any escalation would lead him to a rash response. Significantly, India runs a trade surplus with the US. India also cannot ignore the fact that an escalating trade war will impact the domestic industry, especially pharmaceuticals, apparel and textiles, iron and steel, mineral fuels and also fisheries. Considering that all these industries are manpower intensive, this could affect the already-grim unemployment situation in the country. Prudence would, therefore, lie in India taking up trade issues vigorously with the US without escalating the confrontation to the level of a trade war.
13 total views, 2 views today