Israeli Minister Warns of New War on Gaza
June 24, 2022
Courtesy: Palestine Chronicle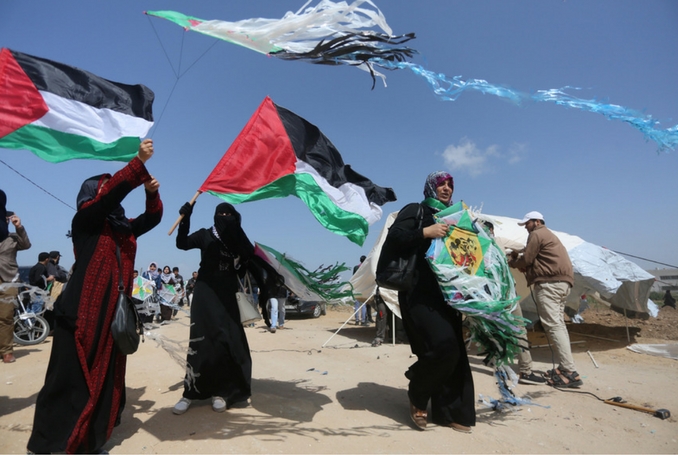 Israel's Justice Minister Ayelet Shaked has warned that the government might launch another war against the Gaza Strip because Palestinians continue to fly "incendiary kites" over Israeli farms, Quds Press reported on Friday.
Shaked also accused Hamas of inflaming the situation in the besieged territory.
Shaked said that Israel, which developed the iron dome anti-missile system, is able to develop a new system to take down the Palestinian kites. She claimed that the Palestinian children who fly kites are "terrorists" involved in "terrorism".
The minister echoed similar remarks made by Israel's Public Security Minister, Gilad Erdan, who was reported by Haaretz on Thursday as saying that Israel might be "forced" to launch a "large-scale military operation" in the Gaza Strip.
Erdan told Israeli Army Radio:
"I do not want to launch an operation, but there is a good chance that we will have no other option but to go in so that we can create durable deterrence."
Erdan added that those who launch burning kites from Gaza should be shot, regardless of their age.
occupation minister Gilad Erdan says" The army should shoot Palestinians inside the occupied Gaza Strip preparing to launch flaming kites - "age doesn't matter, they're terrorists".#GreatReturnMarch
He insisted:
"Age does not matter, they are terrorists and the danger they create must be prevented."
#Palestine || Part of the protest in memory of the injured Palestinian protesters as part of the Great March of Return .#GreatReturnMarch
The Palestinians in the Gaza Strip continue to point out that their protests are entirely legitimate under international law. To call them terrorists, they insist, is not only inaccurate but also an attempt by the Israelis and their supporters to deceive the world about the nature of the conflict in occupied Palestine.
(MEMO, PC, Social Media)
14 total views, 1 views today