Protest Over Water Scarcity Turns Violent In Southwestern Iran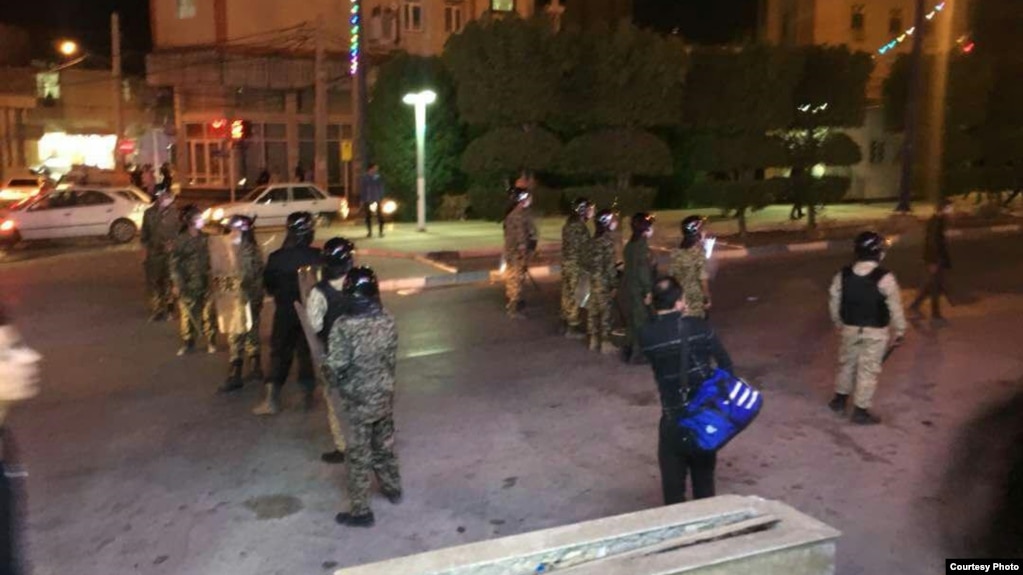 Hundreds of demonstrators protesting against shortages of drinking water in southwestern Iran have clashed with police, local media report.
The state-run IRNA news agency said the protesters gathered on June 30 in the city of Khorramshahr, some 650 kilometers from Tehran, chanting slogans against the Iranian authorities.
It said police fired tear gas late in the day as protesters threw stones at officers.
Some unrest continued into the night, the agency reported.
Shots could be heard on videos circulated on social media from the protests in the port city that has been the scene of recent demonstrations, along with the nearby city of Abadan.
The authenticity of the videos could not be confirmed.
There were no immediate reports of casualties.
A number of protests have broken out in Iran since the beginning of the year over the lack of drinkable water.
On June 20 and 23, hundreds of residents of Abadan held rallies in front of the governor's office and outside the offices of the city's water and sewage system.
Officials in Khuzestan Province have promised to end the water shortage in Abadan and Khorramshahr in a few weeks, after a new water transmission pipeline becomes fully operational.
Critics say mismanagement by the authorities, combined with years of drought, has led to a drop in rivers' water levels and the groundwater levels in the province.
The protests in Khorramshahr also came after three days of demonstrations in Tehran starting from June 24 over the country's troubled economy.
The rallies included protesters confronting police outside parliament and officers firing tear gas at the demonstrators.
They also led to the temporary closure of the city's Grand Bazaar, where shopkeepers denounced a sharp fall in the value of the national currency, the rial.
With reporting by Reuters and AP