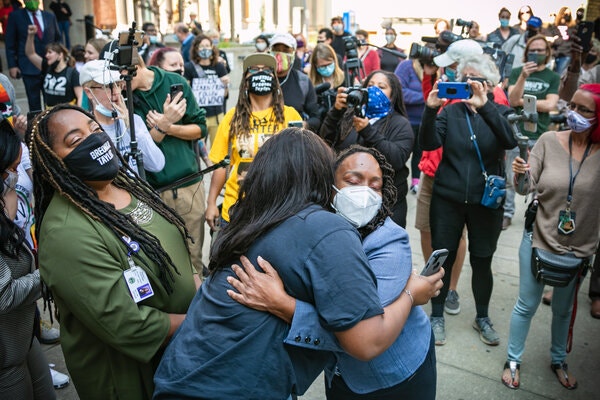 Protesters in Germany demand revocation of all coronavirus restrictions | DW News
Thai protesters direct anger against police after violent clash near parliament
•19 Nov 2020          South China Morning Post
Thai protesters returned to the streets of the capital Bangkok on November 18, 2020, vandalising police headquarters to voice anger about officers' use of tear gas and water cannons the previous day. On November 17, at least 55 people were injured including several who were shot, during some of the most violent clashes seen during months of recent civil unrest in Thailand. Protesters are also angry at lawmakers who rejected proposed constitutional amendments related to the role of the monarchy in Thailand.
Chile: Clashes, water cannons and tear gas at protest demanding Pinera"s resignation
Protesters clashes with riot police, who used tear gas and water cannons to keep them away from the Moneda presidential palace, during a demonstration calling for the resignation of Chilean President Sebastian Pinera, on Wednesday, in Santiago.
Turmoil in Uganda: Protest erupt across cities in Uganda after police arrested Bobi Wine
Muslims in Nepal hold anti-China protest to condemn Uyghur genocide
Birgunj, Nepal (ANI): The Jamiat Ulama-e-Nepal organised a protest rally in Birgunj town of Nepal to condemn the genocide of Uyghur Muslims in Xinjiang province of China. They were carrying placards condemning the atrocities against the minority Muslim community in China and sent a memorandum to Chinese Embassy in Kathmandu. The protest was led by Chairman of Jamiat Ulama -e-Nepal Maulana Ali Asgar Madani Qasmi. The memorandum condemns the human rights violations in Xinjiang, where the Muslims are denied to practice their religion freely.
Portuguese hospitality workers protest lockdown
14 November 2020: Hundreds of restaurant owners, chefs and others working in the hospitality sector gathered on Saturday in downtown Lisbon to protest against new measures imposed by the Portuguese government to try to curb a renewed surge of virus cases in the country. The recent state of emergency announced by the Portuguese president has brought tough restrictions back for many businesses, with restaurants being some of the worst affected.
During the week, a curfew comes into force after 11pm.
Farmers In Punjab Protest Against Farm Laws; Block Roads । NandighoshaTV
•19 Nov 2020       Nandighosha TV
Farmers In Punjab Protest Against Farm Laws; Block Roads । NandighoshaTV
Nandighosha TV is the fastest growing television channel in Odisha and delivers reliable information across all platforms including Television, Internet and Mobile
Peru police tear gas protesters supporting Vizcarra
•19 Nov 2020        AP Archive
(15 Nov 2021) Thousands marched in Peru on Saturday to protest against the country's new government led by President Manuel Merino.
Image courtesy: https://static01.nyt.com/images/2020/11/12/us/00protest-lawsuits5/merlin_178859889_32d32c3f-d249-4ef7-80d2-411a3a1066bf-articleLarge.jpg?quality=90&auto=webp